Product Category
CONTACT US
Tel :
+86 18670012374
E-mail :
sales@xiangjiasteel.com
All categories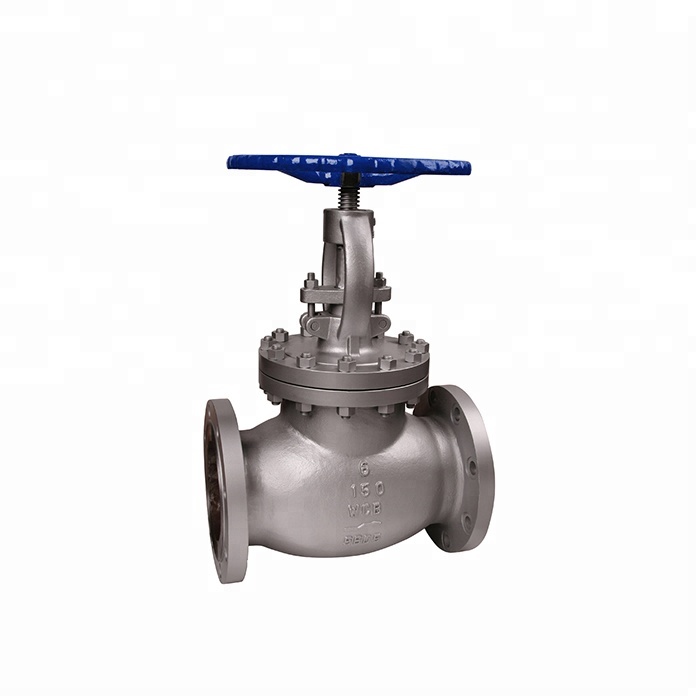 Standard
Design and Manufacture: Cast steel globe valve to BS 1873 and ASME B16.34;Forged steel globe valve to API 602.
Inspection and Test: API 598.
End Flange Dimension: ASME B16.5.
BW End Dimension: ASME B16.25.
Socket-weld Dimension: ASME B16.11.
Face to Face and End to End: ASME B16.10.
Pressure-temperature Ratings: ASME B16.34.
Size Range: 1/2"-24"
Pressure Range: 150LB-2500LB
Operation: Lever,Handweel,Gearbox,Actuated(hydraulic,pneumatic,electric and other
Application: Chemical,Petrochemical,Oil & Gas,Refining and Water Treatment Industry,etc;
ASTM Material list of BS1873 Cast Steel Globe Valve
No

Part Name

Carbon Steel to ASTM

Stainless Steel to ASTM

Alloy Steel to ASTM

1

Body

A216 WCB

A352 LCB

A351 CF8

A351 CF8M

A351 CF3

A351 CF3M

A217 WC6

A217 WC9

A217 C5

2

Bonnet

A216 WCB

A352 LCB

A351 CF8

A351 CF8M

A351 CF3

A351 CF3M

A217 WC6

A217 WC9

A217 C5

3

Disc

A216 WCB

A352 LCB

A351 CF8

A351 CF8M

A351 CF3

A351 CF3M

A217 WC6

A217 WC9

A217 C5

4

Seating Ring

A105N

A350LF2

A351 CF8

A351 CF8M

A351 CF3

A351 CF3M

A182 F11

A182 F22

A182 F5

5

Gasket

Graphite+SS304, PTFE

6

Stem

A182 F6a

A182 F304

A182 F304

A182 F316

A182 F304L

A182 F316L

A182 F304

7

Disc Nut

A182 F6a

A182 F304

A182 F304

A182 F316

A182 F304L

A182 F316L

A182 F304

8

Backseat Bushing

A182 F6a

A182 F304

A182 F304

A182 F316

A182 F304L

A182 F316L

A182 F304

9

Stem Packing

Flexible Graphite

10

Lantern Ring

A182 F6a

A182 F304

A182 F304

A182 F316

182 F304L

A182 F316L

A182 F304

11

Thrust Washer

A182 F6a

A182 F304

A182 F304

A182 F316

182 F304L

A182 F316L

A182 F304

12

Nut

A194 2H

A194 4

A194 8

A194 7

13

Bolt

A193 B7

A320 L7

A193 B8

A193 B16

14

Anti-rotating

Device

ANSI 1020

A182 F304

ANSI 1020

15

Gland

A194 2H

A194 8

A194 2H

16

Screw

F6a

A182 F304

A182 F304

A182 F316

182 F304L

A182 F316L

A182 F304

17

Gland Flange

A216 WCB

A352 LCB

A351 CF8

A351 CF8

A351 CF8

A351 CF8

A217 WC6

217 WC9

A217 C5

18

Gland Eyebolt

A193 B7

A193 B8

A193 B16

19

Gland Nut

A194 2H

A194 8

A194 7

20

Pin

ANSI 1045

A182 F304

ANSI 1045

21

Stem Nut

A439 D2 / B148 952A

22

Bearing

/

23

Retaining Nut

ANSI 1020

24

Nipple

Copper Alloy

25

Bevel gearbox

/